Publication
Imperial Book of Scottish Country Dances Vol III

129

This publication is still looking for someone to adopt it and give it tender loving care. Will

you

be the one? —

What does this mean?
Short name

Imperial III

Published by

Date

?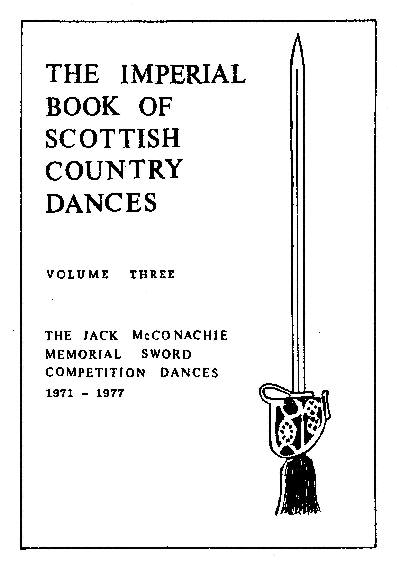 On an original copy of this, the cover page states the dances were published from 1971 - 1977. The subtitle of the volume is "The Jack McConachie Memorial Sword Competition Dances". The foreword states "Each year we hold a competition for members of the Scottish Dance Branch of the Society, for the invention of a Country Dance. For one year the winner holds the Memorial Trophy, a magnificent Dress Sword which is presented in loving memory of one of our founder members, Jack McConachie, to whom this book is dedicated. "