Publication
Imperial Book of Scottish Country Dances Vol V

132

This publication is still looking for someone to adopt it and give it tender loving care. Will

you

be the one? —

What does this mean?
Short name

Imperial V

Published by

Date

1993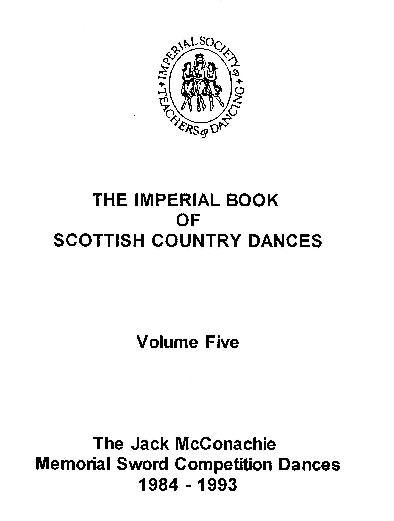 An original copy, published in 1993, is inscribed that it contains the winning dances from the annual competition for the Jace McConachie Memorial Sword from 1984 - 1993.