Publication
The Thistle and Trillium

477

This publication is still looking for someone to adopt it and give it tender loving care. Will

you

be the one? —

What does this mean?
Short name

Thistle & Trillium

Published by

Date

?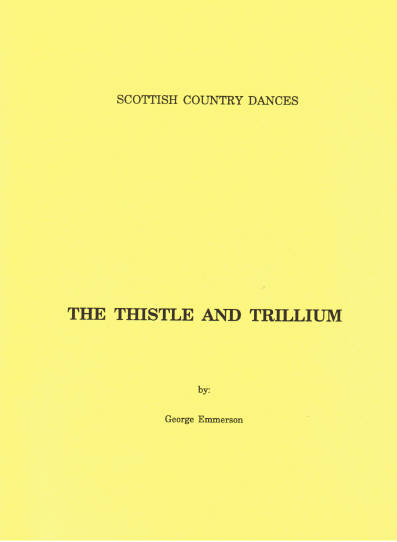 This is a collection of Scottish Country Dances composed by George S. 8mmerson for the repertoire of the U.W.O. Scottish Dance Group, london, Ontario, in the decade 1979-89.
All the dances in this collection are longwise and progressive, adhering to the form traditionally recognized in Scotland. Two figures with a claim to originality are introduced - the "Planet Reel" and the "Clef" - a few others are simple modifications of standard figures but there are no perverse departures from the basic system of the restored Scottish Country Dance. Nevertheless, the dances are intended for devotees of their form as an art.
SCDDB Editor's note: we have one original copy which has only the first 9 dances, the other 3 are missing. They may have been published elsewhere.